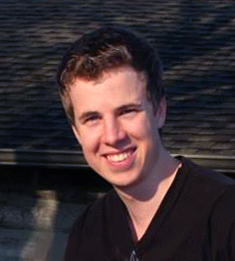 Welcome to My Site!
Thanks for taking the time to visit my site on this wonderful .

Here you will find a lot of information about me, including my ongoing education, the hobbies I enjoy in my free time, some various software projects of mine, and more.
A Little Bit About Me
As I am sure you are already aware, my name is Arlen Burroughs. I am . I currently live in Ames and just completed my last year of college. Last summer I was a Software Intern for Cerner Corporation. Currently, I work part-time as a Mobile Developer for Iowa State University IT Services.
I have recently earned my Bachelor's degree in Software Engineering from ISU. I picked this major during the middle of my senior year of high school, and I could not be more happy with my decision today. For more information regarding my education, please visit my Education page. In addition to my major-related classes, I thoroughly enjoy participating in music courses.
I enjoy working with music a lot, and since being at Iowa State I have been in several ensembles. When I am not doing coursework or band related activities, I enjoy making vocal covers, photoshopping, coding, and being outdoors. More info about my personal activities can be found on my Hobbies page.
Since being at Iowa State, I have learned a lot. I had no prior coding experience, so I was starting from near scratch. Since then, I have had plenty of practice coding, some of which was through the development of a project. To check out a few of them, please visit my Projects page.
Just for fun, below is a recent visitor map!